Is 2011 The Year Of The Geek Girl?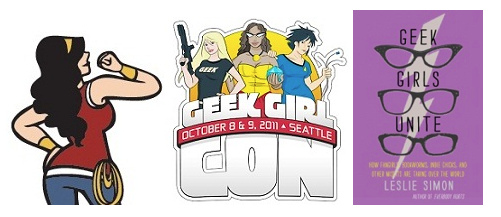 Reason #189654789345 I love my editor, Stephanie: She writes amazing columns for YourItList.com pondering the possibility of 2011 being "The Year of the Geek Girl."
Not only is my book, Geek Girls Unite, included in her argument, but she also mentions an exciting event going down in Seattle this October. It's called Geek Girl Con and it's going to be off the chain! How do I know? Because I may or may not be involved with it.
(Nod, nod, wink, wink.)
More details to come so stay tuned!
In the meantime, do you think 2011 should be crowned the Year of the Geek Girl?