Bahston Is Wicked Awesome
I'm home on another Saturday night, updating this here blog while watching Lindsay Lohan's poorly dyed blonde streaks in Freaky Friday for the zillionth time. But don't cry for me, Argentina. I'm actually quite stoked to spend the evening in my jim-jams—especially because I spent most of the afternoon hobbling in 5-inch high heels at a pre-Grammy BBQ in Beverly Hills and my dogs are barking.
To be honest, things have been pretty quiet at Casa de Simon since I returned from Boston two weeks ago. As I may've mentioned, one of my faithful Twitter followers (and friends) Katie, requested my literary presence at her all-girls high school and since I'll basically attend the opening of a window, I made sure to clear my schedule and hoof it to Boston. Words cannot express how wonderful a time I had at Dana Hall, but hopefully these pictures will do the trip some justice.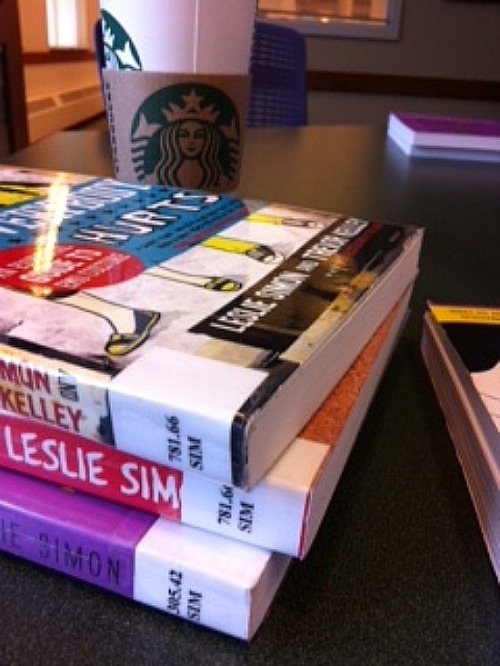 I spent most of the morning in the library, preparing for my upcoming appearances in three different English classes. I was pretty terrified but all the girls made me feel so welcome. I mostly spoke about Geek Girls Unite, my background in music and publishing, my creative process and my thoughts on how to approach a career in writing. Oh, I also managed to drop in an amazing story about Pete Wentz's 30th birthday party at Ashlee Simpson's parents' house.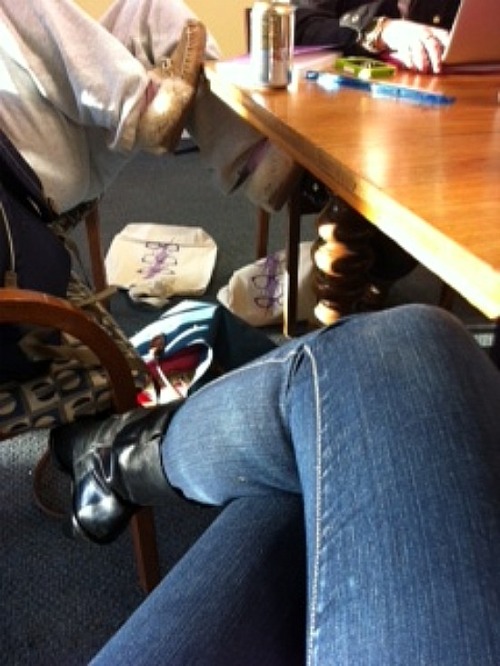 The girls were even nice enough to let me hang with them in their ultra-VIP senior lounge. This place is harder to get into than a Lana Del Rey concert.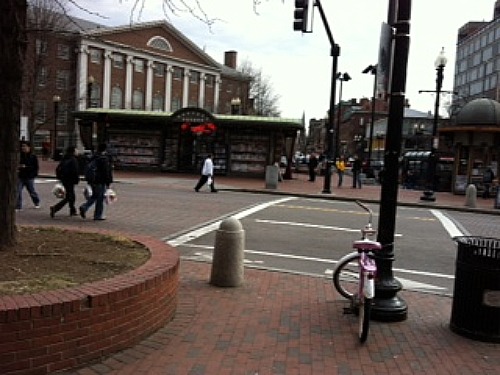 I was only in Boston a total of 48 hours but I managed to make my way into Cambridge before I flew out so I could catch a glimpse of Harvard. (Otherwise known as the "Stansbury of the East." If you ever watched the "S.A.T.S." episode of Saved By The Bell, then you totally know what I mean.)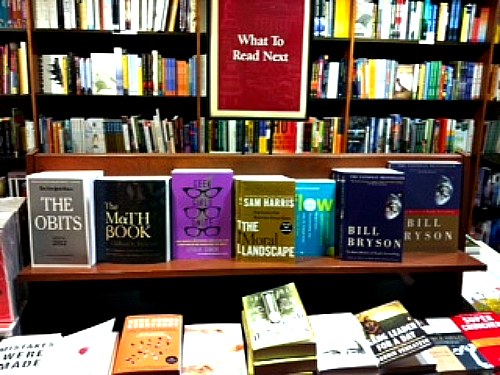 For poops, giggles and a Harvard mug, I stopped in the Coop. (Otherwise known as "the campus bookstore.") You can imagine my surprise when I saw the above display smack-dab in the middle of the second-floor entrance. Holy guacamole! Not only is my adorable, fun-loving lil' book in the Haaaah-vard bookstore, but it's next to such high-brow titles as The Math Book: From Pythagoras To The 57th Dimension, 250 Milestones In The History Of Mathematics and The Moral Landscape: How Science Can Determine Human Values. How on Earth—or in the 57th Dimension—does something like that happen?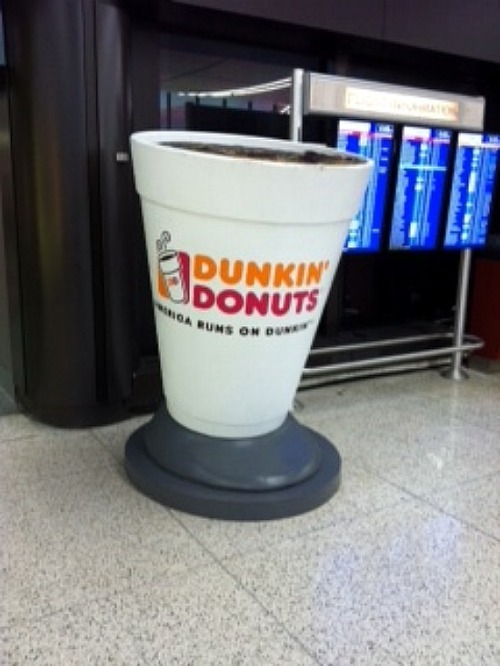 Just when I couldn't be more shocked by life, I ran into this life-sized Dunkin Donuts coffee cup in the Boston Logan Airport. Will wonders never cease!