Order "Geek Girls Unite" On Amazon.com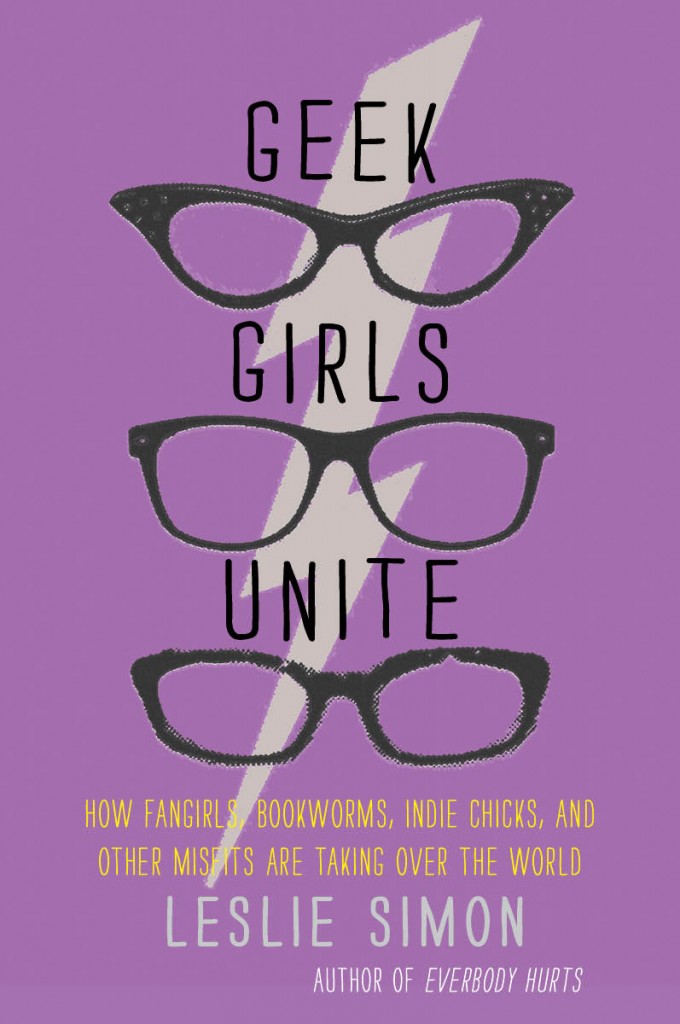 After months and months of writing, editing, rewriting, re-editing, rinse, repeat, I am pleased to present the finished copy of my new book, Geek Girls Unite: How Fangirls, Bookworms, Indie Chicks, and Other Misfits Are Taking Over the World. What do you think? I'm kinda in love with it—so much so that I wouldn't mind marrying it. (Don't worry. You'll totally be invited to the wedding.)
As we speak, the designed manuscript is at the printer, doing whatever manuscripts do before they get bound into 224-page tomes and shipped out to various bookstores, specialty shops and Amazon carts on October 18, 2011 October 4, 2011. In fact, speaking of Amazon, you can already pre-order a copy of Geek Girls Unite. If my words alone aren't reason enough to get your paws on a copy, then you'll want to dole out the shekels so that you can bask in the brilliance of Nan Lawson's amazing artwork. It'll seriously blow you away. Here's a little tease of Nan's depiction of me in all my geeky glory.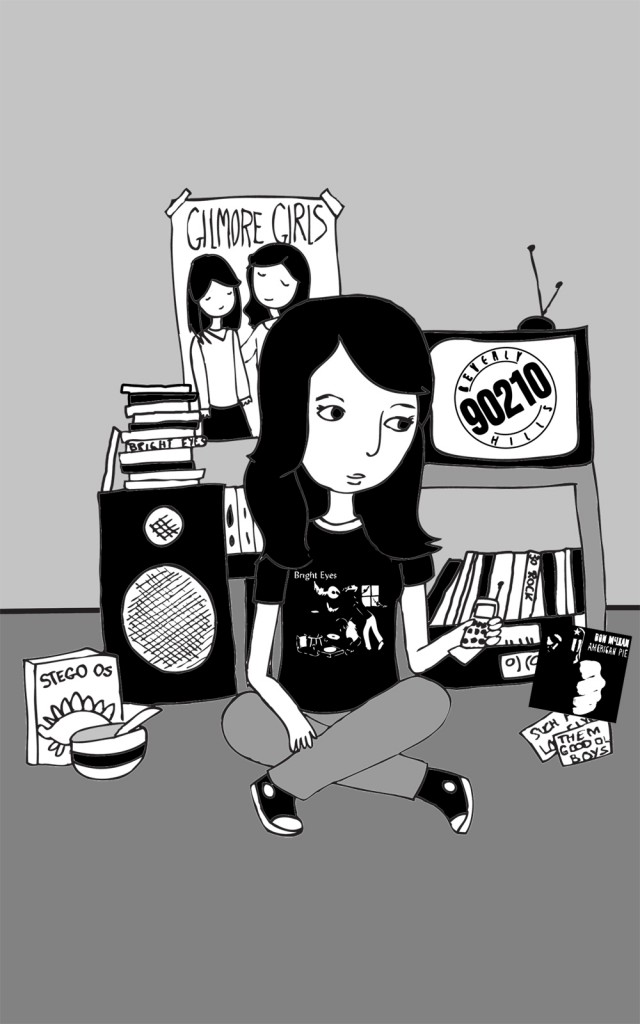 Not too shabby, huh? And there's plenty more of Nan's illustrations in Geek Girls Unite. Trust me.
In case you haven't noticed, my site has received a slight makeover. A little nip here, a little Restylane there. Truth be told, I was getting a lit-tle sick of the coffee-stained notebook paper and thought I could probably use to make a couple improvements to the navigation. I'll be adding tons of new features and content in the coming weeks/months so I hope you'll excuse the mess—and continue to come back often.