Geek Like Me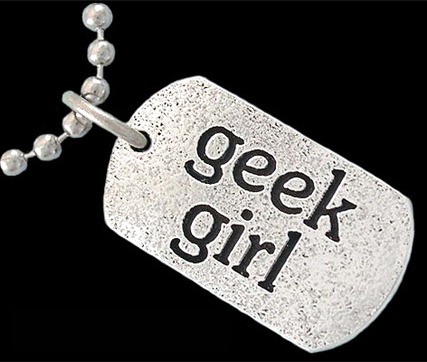 As I mentioned in yesterday's post, I've just started work on my third book. [Does the running-man in place!] I don't want want to give too much away but I will say that it's a literary celebration of all the fangirls, fashionistas, bookworms, indie chicks, craft mavens and other female misfits out there. (Can I get a "what what?") That said, I'd like to try something I've never done before in my book-writing pursuits: I want to include YOUR input!!
Specifically, I'm looking to put together a guild of girls who are open to having their brains picked throughout this process and providing valuable pearls of wisdom regarding various areas of geek expertise.
If you are: a.) a girl who's at least 15 years old, 2.) a total pop-culture geek, and 3.) willing to receive semi-regular email questionnaires, then I'd love you to join the guild!
For geek goddesses interested in getting involved, please email me at geek.girls.unite@gmail.com and include the following information, which will only be seen by my own piercing blue/gray eyes:
Full name
Age
Contact information (city, state, zip, Twitter)
Area of geek expertise (i.e. comedy, music, fangirl, film, literature, domesticity, fashion, etc.)
Why do you consider yourself a geek?
I'd like to think of this as a sorority of sorts—minus the weird paddles and horrible composites. And so, in keeping with the tradition of g(r)eek like, I'd love to offer this opportunity to as many lovely ladies as possible. Are you and your bestie planning on being Tegan & Sara for Halloween next year? Does your frenemy get on your nerves because she can't stop talking about Twilight? Has your cousin already reserved her tickets to Comic-Con?
If so, then I'd be honored to have you and your peeps join ΓΓΓ (that's "Gamma Gamma Gamma" for "Geek Girls Guild")! Spread the word by retexting, retweeting and reposting because the more girl geeks that decide to participate, the better!
Plus, don't hesitate to email me with questions! Together, geek girls shall inherit the Earth!!