Favorite People, Places & Things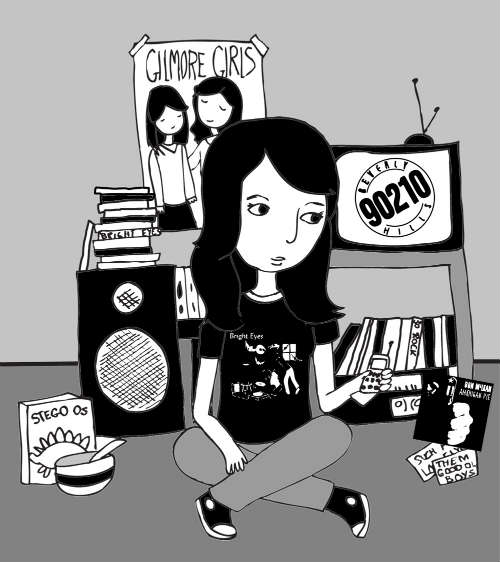 (Leslie's self-portrait by Nan Lawson)
All of the peeps featured on this page are kid tested, Les Simes approved. Trust.
Whether you're looking for tunage, blogage or swag-age, this is the place to find all your new fave things. Oh, and be sure to tell 'em I sent you!
*
Nan Lawson: I fell in love with Nan's drawings the second I saw them on Etsy, which is why I asked her to work with me on the illustrations for Geek Girls Unite—and, luckily, she said yes! In addition to her personal work, Nan's illustrations have appeared in Time Out New York, AT&T U-Verse advertisements and Zooey Magazine.
Feliz Navipod: There are very few things my pal Tony Thaxton can't do. Not only did he tour the world hitting the skins with Motion City Soundtrack, but he's also an ah-mah-zing toymaker and budding writer. Oh, he's also the host of a wonderfully entertaining podcast called "Feliz Navipod," which has featured guests like actor John Ross Bowie, comedian Jonah Ray and, well, lil' ole me! Subscribe on iTunes.