Soundtrack Of My Life: Songs To Clean To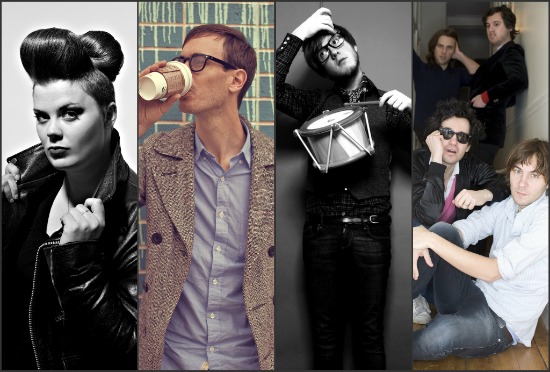 I'm not ashamed to admit I'm one of those weirdos who actually likes to clean. Okay, I love it. I worship at the altar of my Swiffer Wet Jet. I get giddy when I buy refills of Mrs. Meyer's all-purpose cleaner. And sometimes I make a mess just so I have something to tidy up.
See, when I put on my cleaning hat*, I also put on my set of dirt-fighting jams to keep me pumped while I scrub and shaking my groove thing while I'm pushing the vaccuum.
If you're looking for tunes to help you shimmy with your shammy, might I recommend the following songs from Ida Maria, Hellogoodbye, Two Door Cinema Club and Phoenix.
* I don't really have a cleaning hat, but that might be worth looking into. Maybe something like this, perhaps?
To read the entire column, hoof it over to MTV Buzzworthy.