Soundtrack Of My Life: First Name Songs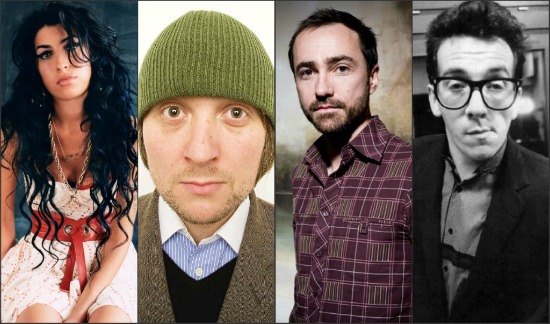 When I was younger, I totally thought I was famous. Actually, I thought my name was famous. See, my dad was a classic-rock fanatic and insisted on turning up the oldies station whenever we were in the car together. From an early age, I learned to appreciate Motown, soul and, of course, The Beatles. While my friends were freaking out over Milli Vanilli, I was rocking out to Big Bopper.
I was especially taken with the song "Groovin'" by The Young Rascals. In addition to having an impressive harmonica solo, I was also stoked because it sounded like frontman Felix Cavaliere was singing about me… Leslie! There's this part in the blissful ditty where he swoons, "Life could be ecstasy/You and me and Leslie." Sure, I was a little confused why Cavaliere would invite a third party on a date with him and his girlfriend, but who was I to judge? I found out years later that he wasn't really singing my name's praises: The lyric actually goes, "Life could be ecstasy/You and me endlessly." What a bummer.
Attention, songwriters: I'm still waiting to be the inspiration for a hit so feel free to throw my name into the musical mix and see what comes out. In case you need help, my name easily rhymes with "folie," "tensely" and "Nestle."
What are some songs that do feature real names in the title? I'm glad you asked. Let's pretend we're members of the American Name Society and check out songs from Amy Winehouse, Kaiser Chiefs, The Shins and Elvis Costello.
To read the entire column, head over to MTV Buzzworthy.