Soundtrack Of My Life: Getaway Songs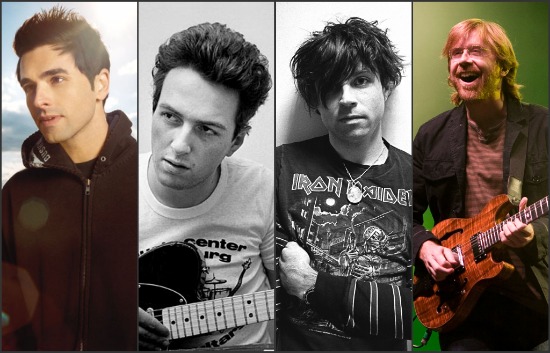 One listen and you're hooked.
That's how I'd describe what I like to call a "gateway song." You know the type. It's the tune that you form an immediate attachment to and obsession with after only one encounter. It's the one you feel powerless around. The one you can't get out of your head. You want to know more about it. You NEED to know more about it. You will stop at nothing until you're completely dependent upon it and your life will never be the same again.
OK, deep breath. Gateway songs aren't supposed to be scary or debilitating. They won't lead you to the door of Dr. Drew's "Sober House." What they will do is open your mind to a whole new musical existence, and how can that be a bad thing?
So grab a couple bags of Cheetos, turn on the black light and get comfortable because you're about to drop in on the heightened euphoric perception of Dashboard Confessional, The Clash, Whiskeytown and Phish.
To read the entire column, hoof it over to MTV Buzzworthy.