Soundtrack Of My Life: Get Bamboozle'd

My newest MTV Buzzworthy column is up and it's about one of my most favorite weekend festivals, The Bamboozle. To tell you the truth, I didn't have that much fun this year. However, that could've been because I only went for three hours on Saturday afternoon. Aside from eating two Nathan's hot dogs, which were delish, I was ready to leave the minute I got there. Here are a couple reasons why: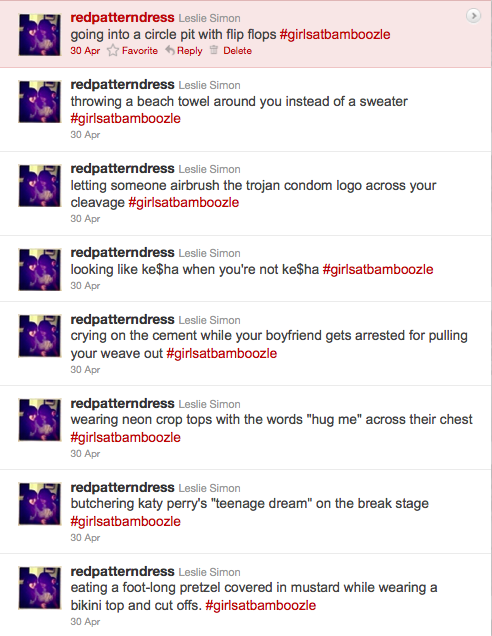 Oh, well. Maybe I'm getting too old for this shiz. If anything, my Bamboozle debacle made me remember all the good times I've had at the fest, which is what provided the inspiration for my Soundtrack Of My Life column. Check it out and tune in to music by Taking Back Sunday, New Years Day, Against Me! and Say Anything.