Soundtrack Of My Life: NSFW Songs That Have Me SMH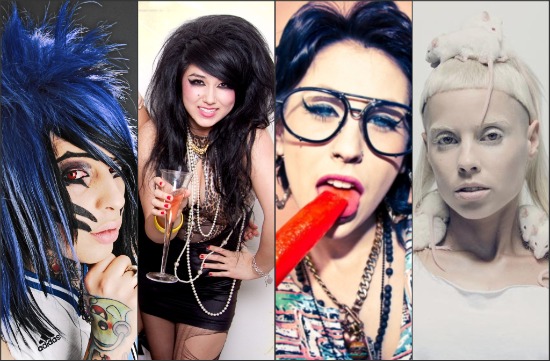 I think someone slipped some Haterade into my vanilla rooibos tea because I'm feeling all sorts of punchy. It's like the smallest thing will piss me off, and I'll launch into a grumbly and sarcastic tirade reminiscent of "Really!?! with Seth & Amy." Plus, I HATE being in a bad mood, which puts me in an even WORSE mood.
It's not pretty, people. Look away.
This unexplained aggression has been the inspiration for my newest column. See, there's a lot of stuff I don't understand in the world — i.e. how Marilyn Monroe died, what caused someone to create Carhenge or why the heck Kim Kardashian celebrated her engagement by dipping two mini-horses in glitter — and usually I can accept the unknown. However, when it comes to the following crop of artists, I can stop scratching my head and muttering obscenities under my breath. Why? I'm not sure. Maybe I don't get their art™. Or I'm allergic to their music. Irregardless, I think it deserves further investigation.
So apply your colored contacts, tighten up your Minnie Mouse headband and take out your Zef dictionary because you're about to experience NSFW and SMH majesty of Blood On The Dance Floor, Millionaires, Kreayshawn and Die Antwoord.
To read the entire column, hoof it over to MTV Buzzworthy.