Soundtrack Of My Life: Running Songs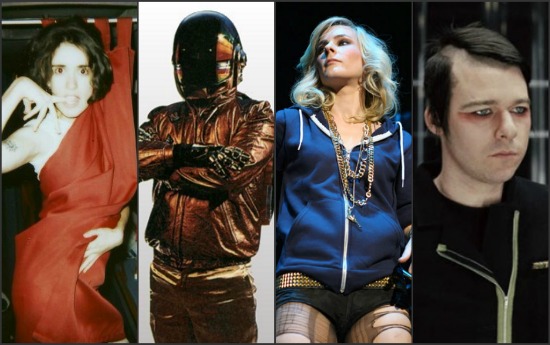 Let me start off by saying that I hate running. I used to say unless there was someone chasing me or a big bag of money across the street, I wasn't moving these gams for no one.
Then I hit 30 — and my metabolism plummeted. I quickly learned if I didn't want to turn into a big ball of mush, I would need to put aside my problems with jogging and learn how to fly like the wind.
After investing in a super-cute outfit, shiny new trainers and fancy pedometer, I turned my attention to the most important part of my cardiovascular mission: Making a high-energy playlist. I spent hours testing the BPMs, counterpoint textures and ascending rhythm of chord progressions to make sure I compiled the most high-energy songs possible. Finally, I was equipped with everything I needed to run circles around Carmelita Jeter.
I'd love to tell you that I run 10 miles every day and am currently training for the New York Marathon. Unfortunately, I'd be lying. In the past year, I can count the times I've gone jogging on one hand — and three fingers, if you want to get technical. I can say that I listen to my running mix all the time, though. It's the greatest soundtrack for bedroom dance parties. (Hell, those have gotta burn some calories, right?)
That's why you should do as I say; not as I do. So, if you're looking to raise your heart rate and log some miles on the concrete, I suggest you load up your music player with songs from CSS, Daft Punk, The Sounds and Shiny Toy Guns.
To read the entire column, head over to MTV Buzzworthy.