Soundtrack Of My Life: Songs For The Elements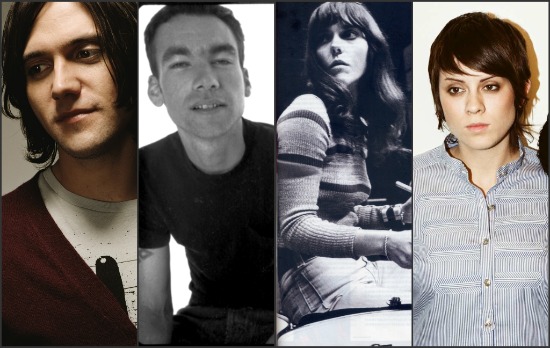 It's hot as balls in New York City. (I can say "hot," right?) It's humid, sticky, muggy and all sorts of other adjectives to describe the kind of heat wave that has me sweating bullets in the time it takes me to walk from my front stoop to the 7-Eleven on the corner, which can't be more than 500 feet away. Oh, and as I write this, it's also currently raining, because it's not enough for my hair to deal with humidity; it's gotta battle moisture, too.
When it's this hot out, there's no point in leaving the comfort of my air-conditioned bedroom — and if I am forced to leave my air-conditioned bedroom, then there's really no point in putting effort into my appearance because I'm going to look like a wilted piece of lettuce the second I step outside.
All this talk about the heat wave got me thinking about the four elements — earth, wind, fire and water — and, more specifically, the songs that these phases of matter have inspired. To get closer to nature, check out songs by Bright Eyes, Jawbreaker, The Carpenters and Tegan And Sara.
To read the entire column, head over to MTV Buzzworthy.