Talk Radio Talk
Tune in tonight to hear me babble on the following awesome podcasts: At 7 PM EST, 4 PM PST, you can find me on Your Daily Emo with Don Edwards. He's one of the most bril peeps on the planet!!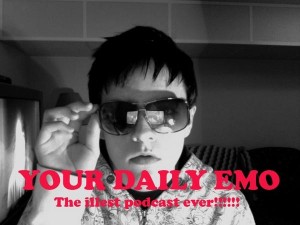 Then, at 12 AM EST, 9 PM PST, you can find me on EIY Talk Radio with Sarah Saturday and The Infamous Mr. Dean. I'm such a podcast slut. I totes get around.

I'll prolly be live Twittering from each of these shows so, if you're not already following me, then add me STAT!!