Make A Movie Without Leaving Your Couch
When it comes to brilliant besties, I have a few. In fact, I've got more than a few. Some are professors, others are economists, but all of them continue to amaze me with their talent, creativity and drive.
One such BFF is Sara Newens, who recently got her masters in documentary filmmaking at Stanford. (Yeah, my girl is wicked smaaaaaht.) While in school, she teamed up with her classmate Mina T. Son to create a short called Top Spin, which was about Ariel Hsing, a 15-year-old table tennis prodigy who dreamed of making it to the 2012 London Olympics. The film won a ton of awards, and now Sara and Mina are trying to turn their short into a full-blown feature.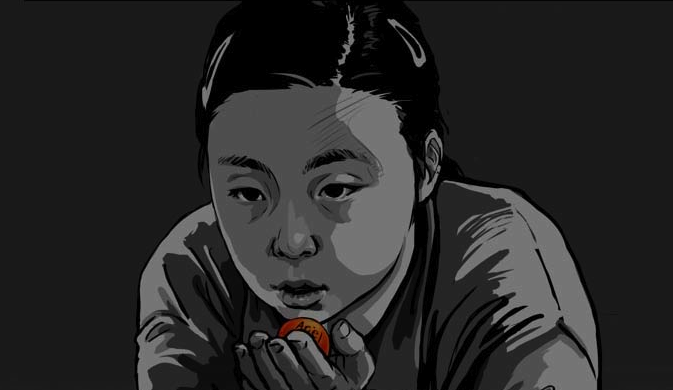 Here's a synopsis of the film they'd like to make:
Imagine the smell of fresh rubber rackets, hollow plastic balls whirling by at 80 mph, sweat-drenched limbs, and exclamations of triumphant victory interrupted by bitter cries of defeat. Welcome to the world of competitive table tennis. TOP SPIN introduces audiences to ping pong phenoms who are finally giving serious table tennis fans in the U.S. something to cheer about. In 2009, Michael Landers was crowned the youngest ever U.S. Men's Singles Champion at the ripe old age of 15. History repeated itself in 2010 when Ariel Hsing became the country's youngest ever Women's Singles Champion also at 15 years of age. Now the two teenagers have their eyes set on the Olympic Games with lofty goals of winning a medal, a feat the U.S. has yet to accomplish in the sport.
The film follows Ariel and Michael for a year as they compete domestically and internationally to qualify for the Olympics, all while juggling their last years of high school. Amidst the rigorous training and strict tournament schedule, SATs and college applications loom largely over their heads with the ultimate question arising: with no professional table tennis outlet in the U.S., what does the future hold for them?
So, you're probably all, "Um, what does this have to do with me?" Good question. See, the ladies need to raise $20,000 in order to fund their upcoming shoots and unless they raise the entire amount, they don't see a penny. They've set up a Kickstarter campaign and are offering some pret-ty cool incentives to help out with the cause. Whether you give a little or a lot, this is a really awesome opportunity for all you budding filmmakers and/or ping-pong enthusiasts to get involved with a really great—and geeky—cause!
Take a look at the video below and see these amazing kids in action. Paddles up!