Where Can You Find Leslie's Writing Online?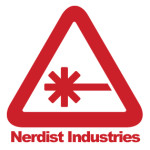 While I was never able to appear as a potential bachelorette on Singled Out, I'm fulfilling my childhood dream of getting close to former host Chris Hardwick by contributing to Nerdist.com. Check out my latest headlines!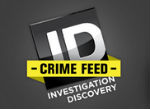 Want to read a bunch of depressing headlines that will inevitably make you feel better about your own life? Then check out my contributions to CrimeFeed. Example stories include "Hair Weave (Probably) Saved Teen's Life In Near Fatal Shooting" and "Southern Exposure: Aspiring Model Charged With Obscenity For Modeling Her Vagina For Jailers."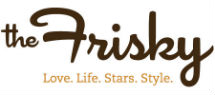 Check out my contributions to The Frisky, which includes pieces like "6 Hysterical Female Comedy Duos You Need To Get Into Right Now" and "9 Celebs That Shouldn't Have Been At Coachella."

For my first piece on Wondering Sound, I spoke to OK Go frontman Damien Kulash about the band's jaw-dropping videography and how they keep one-upping themselves year after year.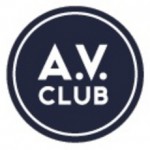 Check out my contributions (#2, #3, #4) to "Double Threats: 15 Movies Featuring Cameos From Indie Rockers." It's my first piece for A.V. Club and I can't wait to write more for them soon!

Your day isn't complete until you check out MTV's Shows Blog and read what I have to say about Teen Mom 2, Teen Wolf and other MTV shows with the word "teen" in it.

Read my interview Taking Back Sunday frontman Adam Lazzarra about the band's latest album, Happiness Is. Plus, hear what Soundgarden guitarist Kim Thayil has to say about the videos from their legendary 1994 album, Superunknown.
Here's where I discuss such important world issues as the identity of Kesha's new bearded BF and what Lady Gaga looks like sans makeup.

I was tickled when WSJ's entertainment blog, Speakeasy, asked me to comment on the Rihanna/Chris Brown sitch. Here's my two to three cents.

Get your Spotify ready because you're gonna want to make a bunch of playlists after reading my "Soundtrack Of My Life" columns.

In a former life, I used to write a lot about emo—and Fall Out Boy. Get into it.