Geek Girl Of The Week: Zooey Deschanel
Twice a week, I'll be introducing you to a different geek goddess featured in the pages of Geek Girls Unite so you'll want to come back often! Trust.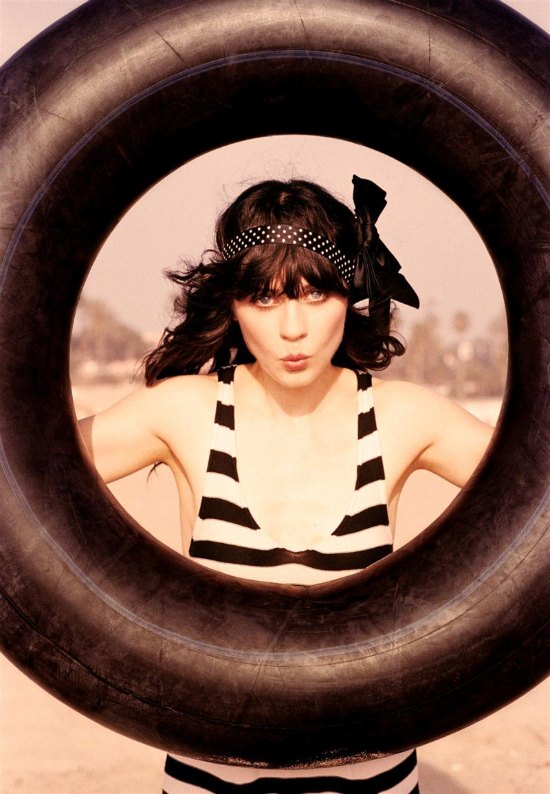 (Credit: Multiple Fashion Disorder)
Who: Zooey Deschanel
Type of Geek: Doe-Eyed, Sweet-as-Pie, Perfectly Imperfect Film Geek
Named after the lead character in J.D. Salinger's novella Franny And Zooey, Zooey Deschanel seemed destined for geek greatness since birth. However, it was roles in movies like Almost Famous, All The Real Girls and, more recently, (500) Days Of Summer that solidified her film goddess stature. She's got indie cred coming out the wazoo, yet she maintains a level of humility and niceness that seems almost inhuman.
There's an innocence and eagerness that she brings to every performance—whether it's onscreen or onstage, singing with her folk-rock band She & Him—and you can't help but be smitten by the face that she seems completely unaware of her loveliness. Ignorance might not be bliss, but it's definitely something that many film geek girls suffer from. Maybe Zooey and her husband, Death Cab For Cutie frontman Ben Gibbard, will eventually write a song about it. I bet it would be a toe-tapper.
To read more about other Film Geek Goddesses like Zooey, pre-order your copy of Geek Girls Unite: How Fangirls, Bookworms, Indie Chicks, And Other Misfits Are Taking Over The World.